Remember that dance everyone requested at every wedding for like 5 years straight?
You're sober and hear it *eye roll*, you're tipsy and hear it *sprints to the dance floor*.
I'm talking about The Wobble.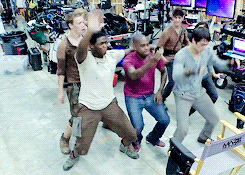 There's a petition going around to change the current state folk dance (the Square Dance) to The Wobble.
So, there's that.